Petdoor for cats and small dogs, for in your wall
Suitable for average cats and dogs up to 35cm shoulder height.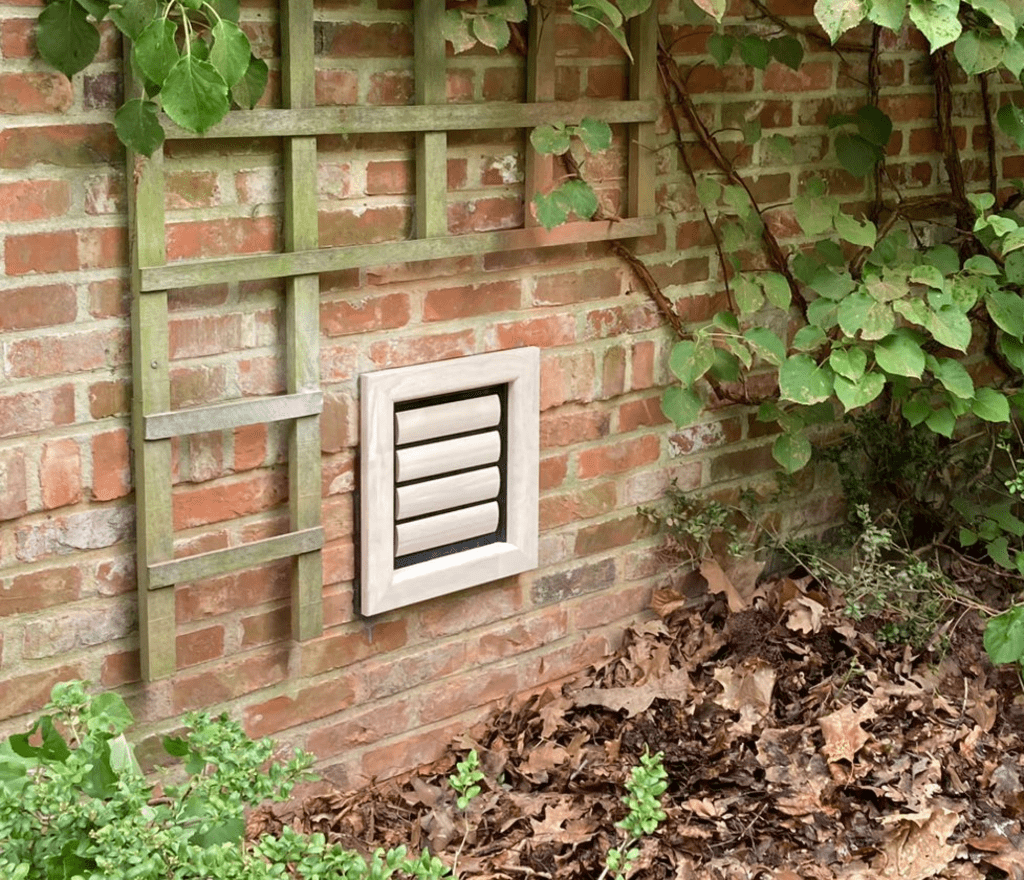 Have your pet door installed in 4 steps:
ORDER – You add the installation to the shopping basket and pay together with the pet door you buy.
AGREE ON A DATE – When we receive your purchase, we will propose an installation date within 24h. Doesn't it fit? Then we will continue our search together!
FITTING – Upon installation, we take the waste with us and leave everything neat and tidy.
REFUND – Do you live in Belgium and are you eligible for the reduced VAT of 6% instead of 21%? The installation in a door will only cost you 176 euros ands in a wall 286 euro.
Is this the right size for your pet?
This cat door is suitable for average cats. We have another smaller cat door for e.g. Singapure, Munchkin, Siamese, … and a larger one for e.g. Maine Coons.
As well, this door is intended for dogs with a shoulder height of up to 35 cm such as the Yorkshire Terrier, Shih Tzu, French Bulldog, King Charles Spaniel, Maltese, Pug, Schipperke, Brison Frisé, Chihuahua, …
Passage
8,2″ wide x 9,9″ high
21 cm wide x 24 cm high

Installation
3,9″ (10 cm) from the floor

Frame included
11,9″ wide x 13,2″ high
30,1 cm wide x 33,6 cm high
Ready-oiled or creative with the natural version ?
Our doors are available in a white or grey-oiled finish, but there is also a natural version.
In the natural version, the dog door has not been treated with oil, but it has been fully finished and sanded, so it is ready for further finishing yourself whatever oil, paint, varnish, etc. you think looks nice.
A natural door placed outdoors needs to be protected against moisture to stay beautiful for a long time. We like to use oil for this, but there are plenty more good and really beautiful products on the market.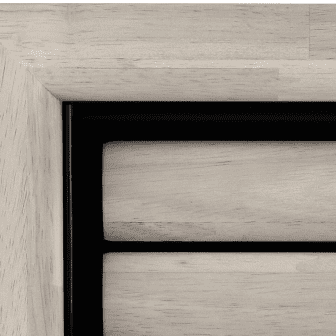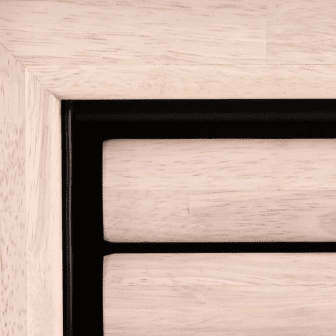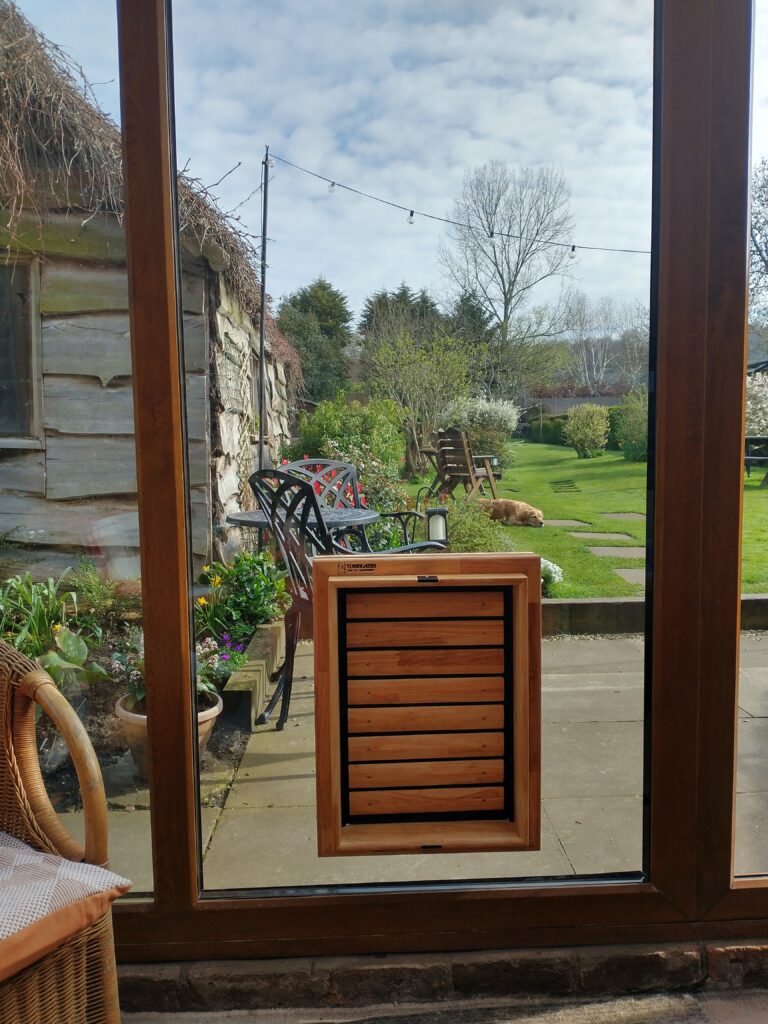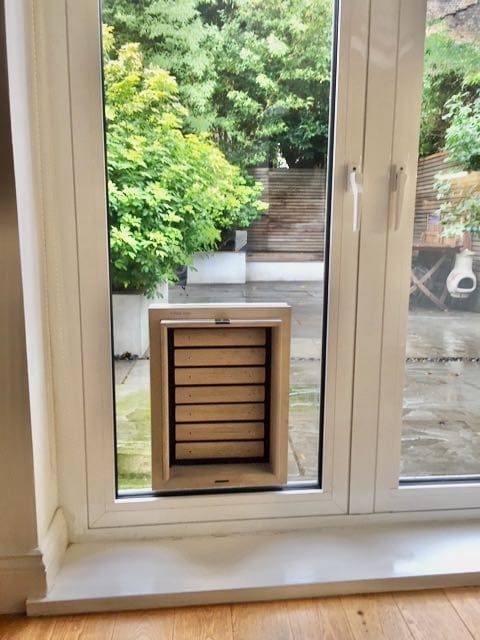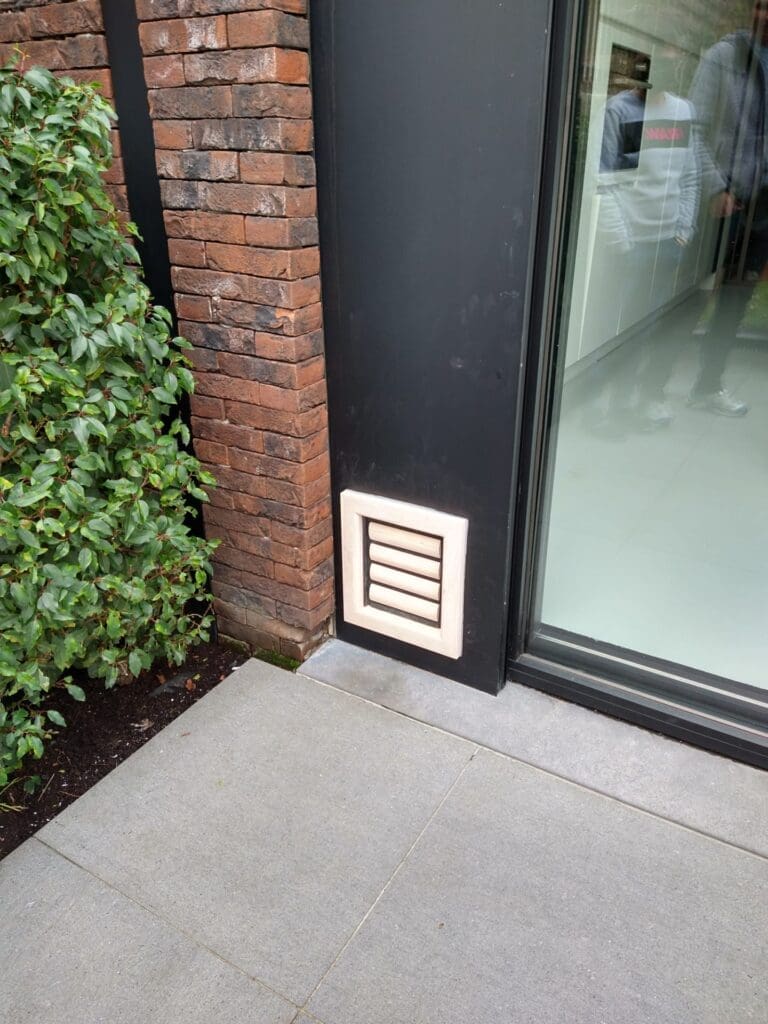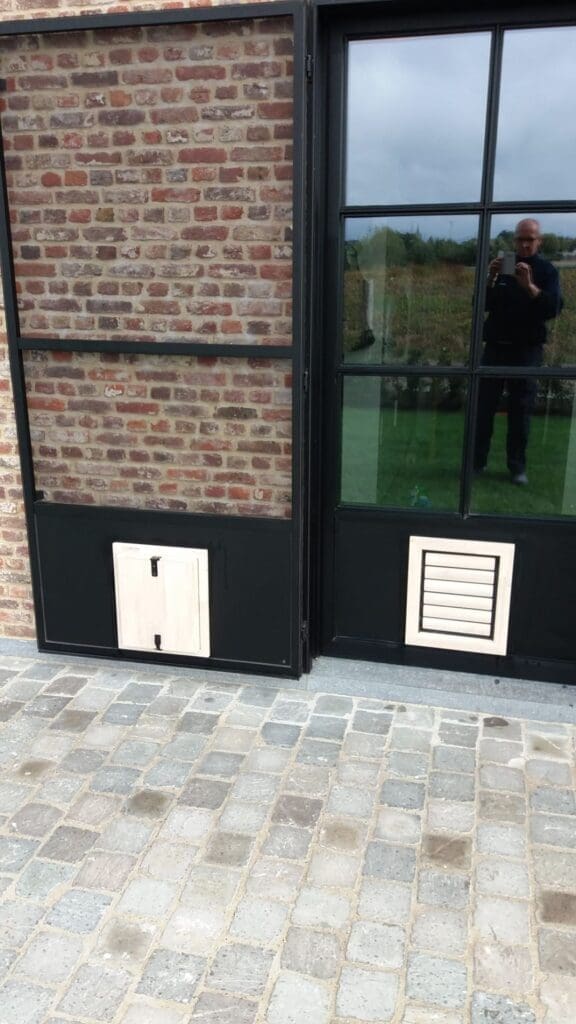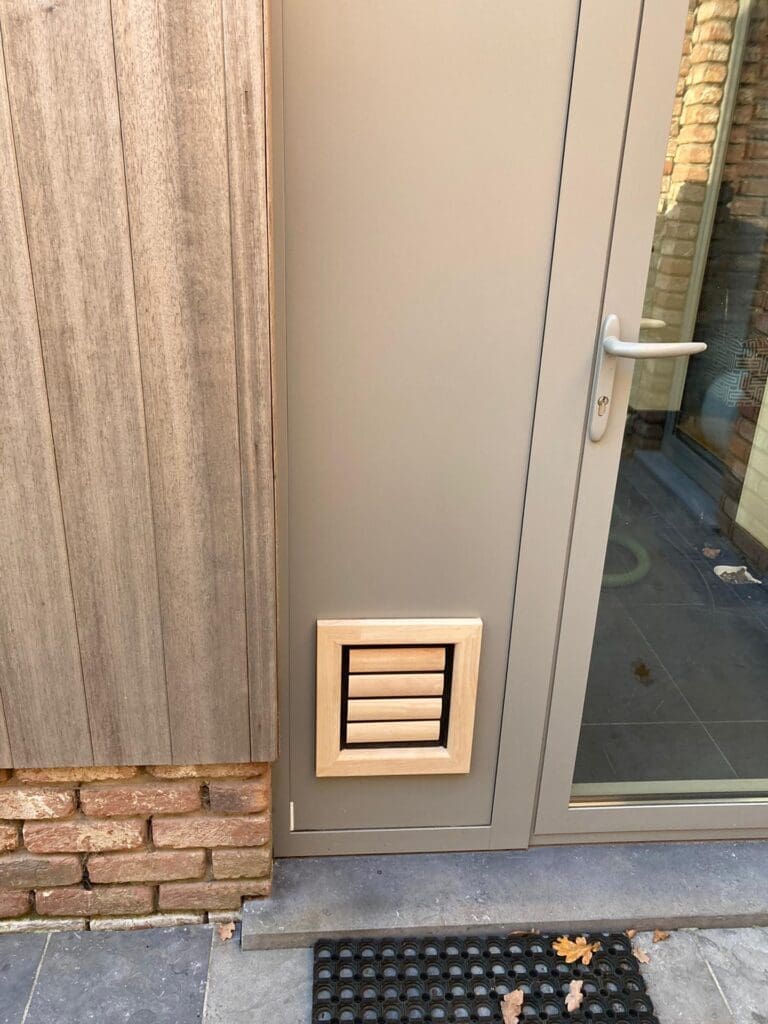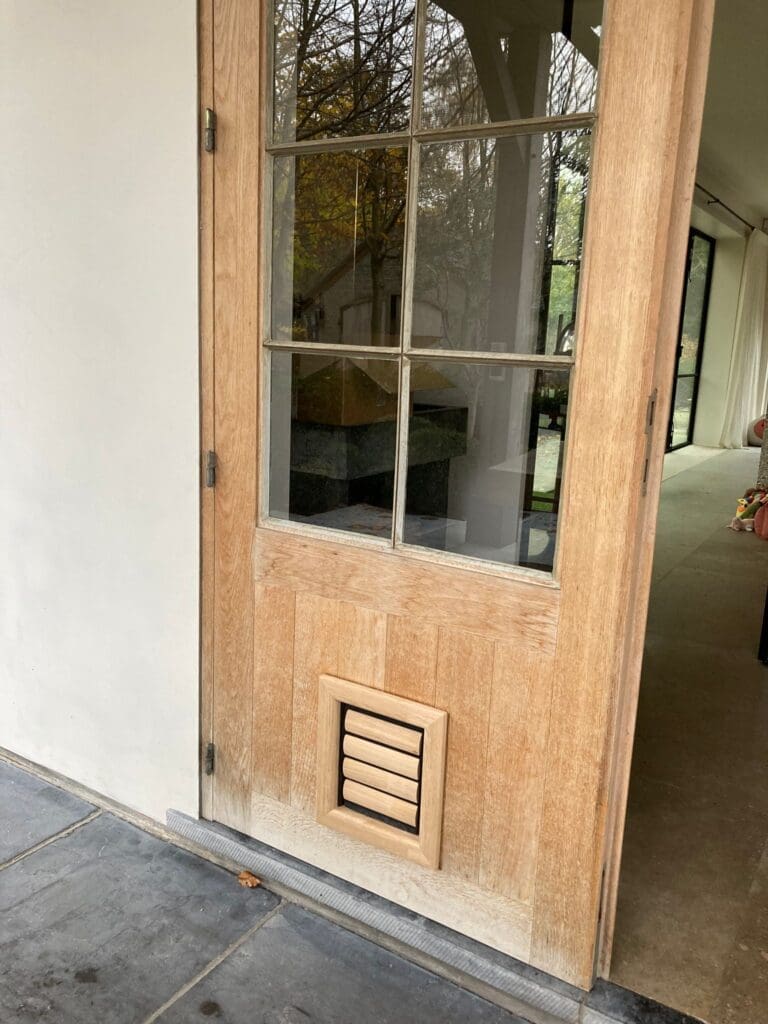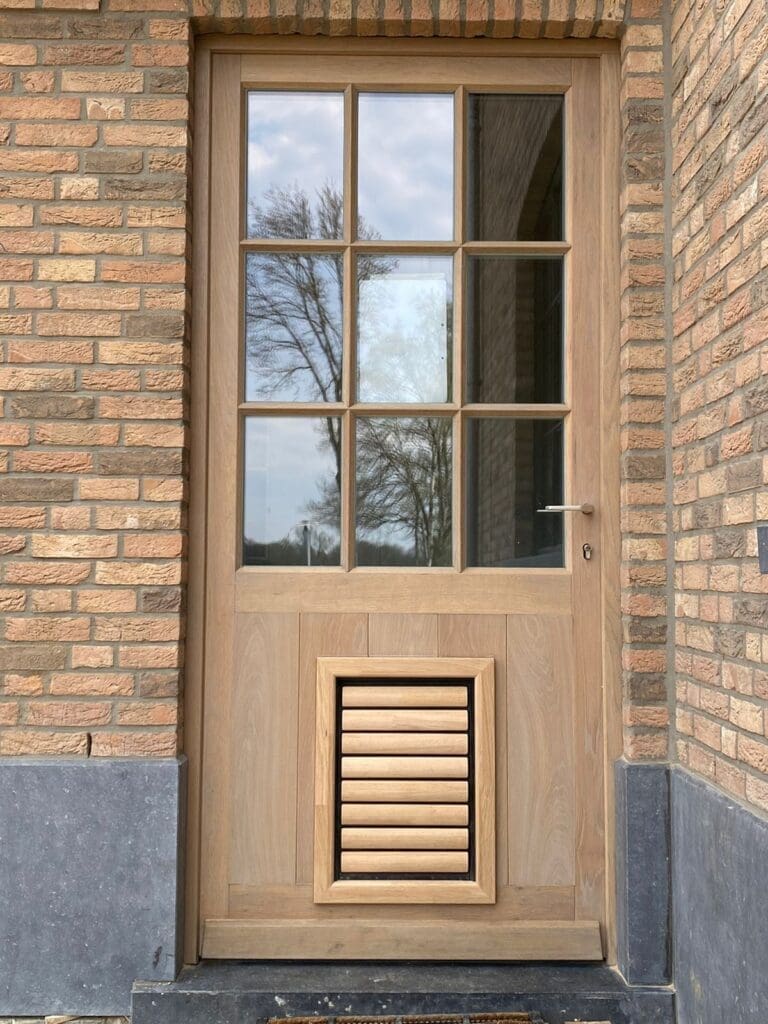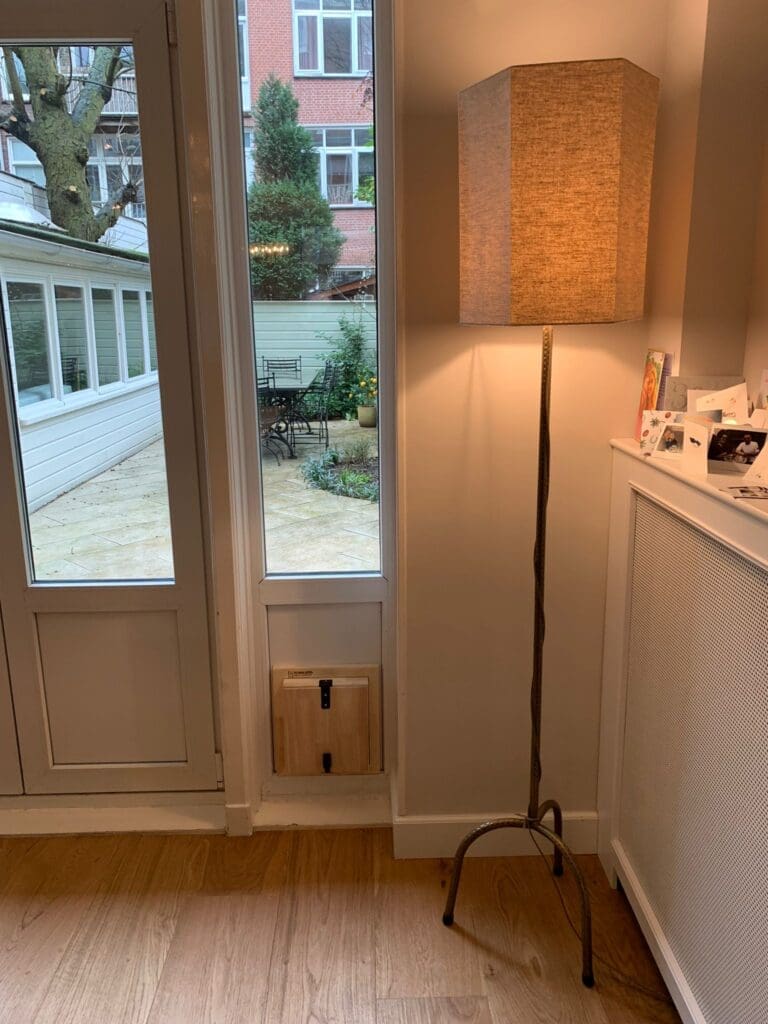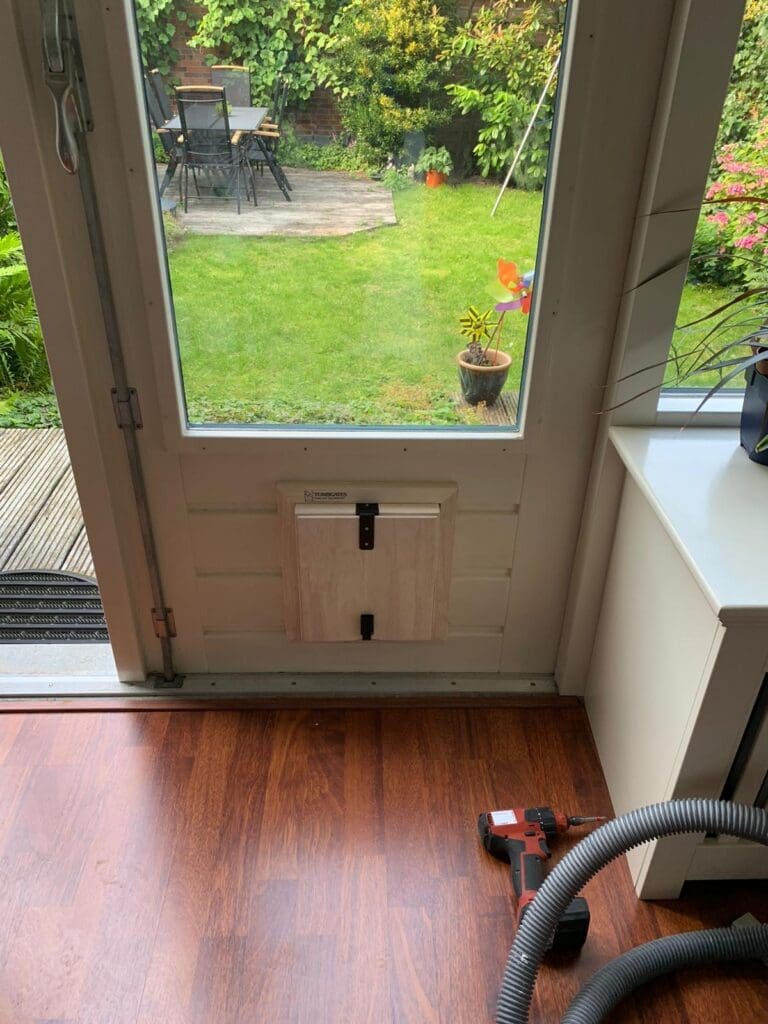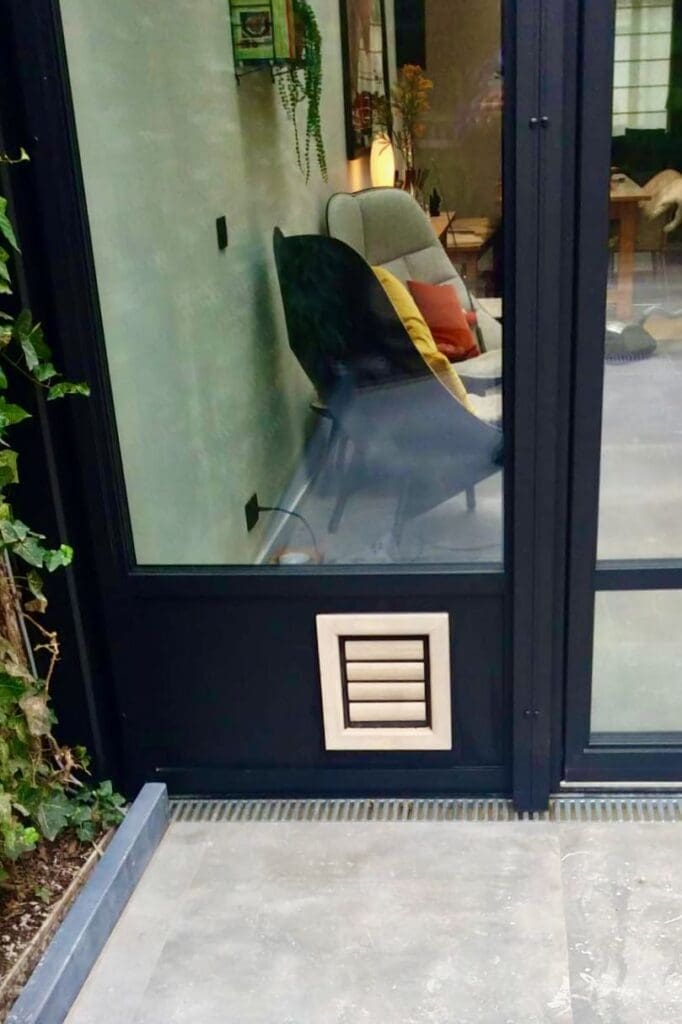 A dog flap in a door, a pane or in glass?
You can install these pet flaps in anything with a thickness of maximum 15 cm:
doors in wood, aluminium, plastic, steel, etc.
glass: single glass, double glass, etc.
walls up to 15 cm thick in wood, stone, Gyproc, metal stud, etc.
There is no minimum thickness: the metal or plastic 1 mm screen door is already sufficient. The product is designed such that it will always adapt nicely.
Tropical Rubberwood or European Oak?
Rubberwood is the wood from rubber trees that have got too old for making rubber anymore and are being replaced by young trees. The oak that we use is of European origin and has also been obtained from responsible forestry.

Rubberwood is white-beige in hue and smooth – highly prized in Danish design. Oak is dark and venous, full of character and a staple in furniture and cabinetwork.

Both are equally durable, to be treated when used outside.

This makes it mainly a choice as to what you think looks nicest in your home!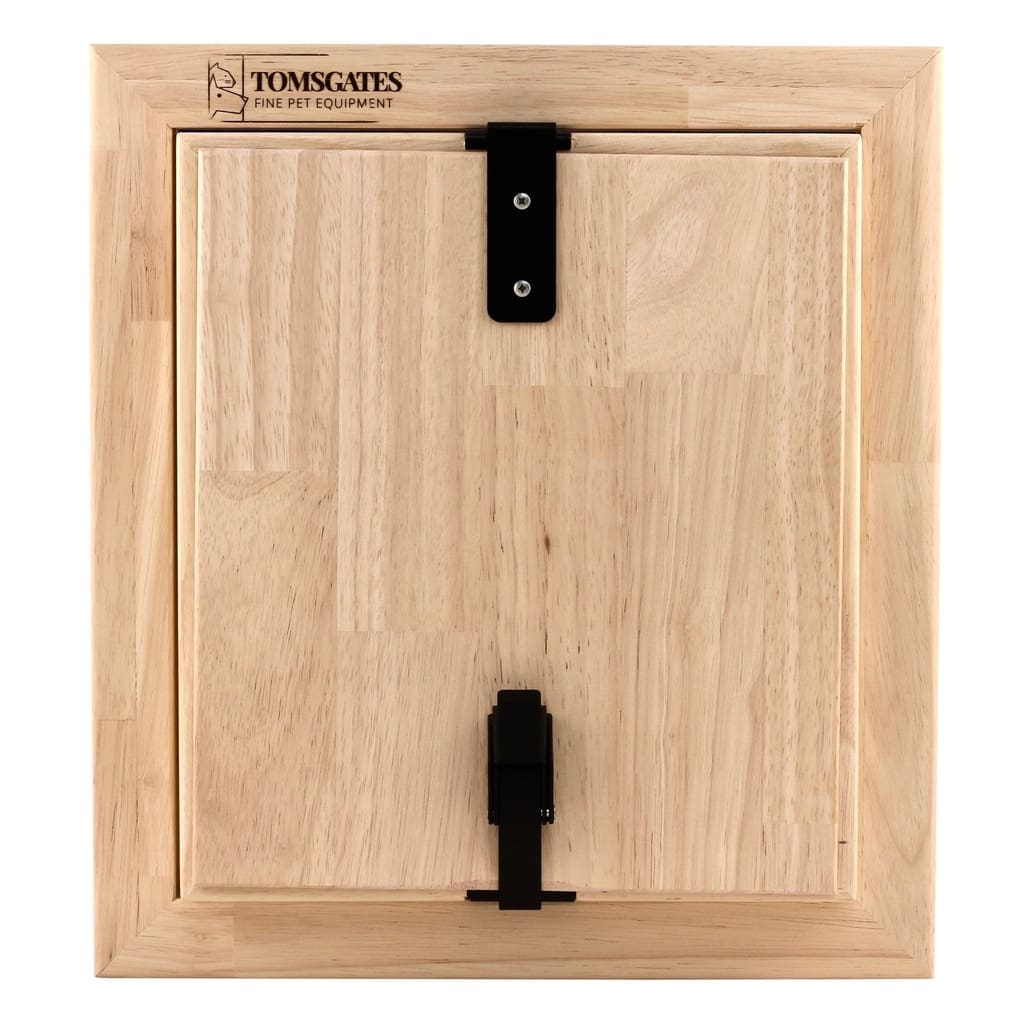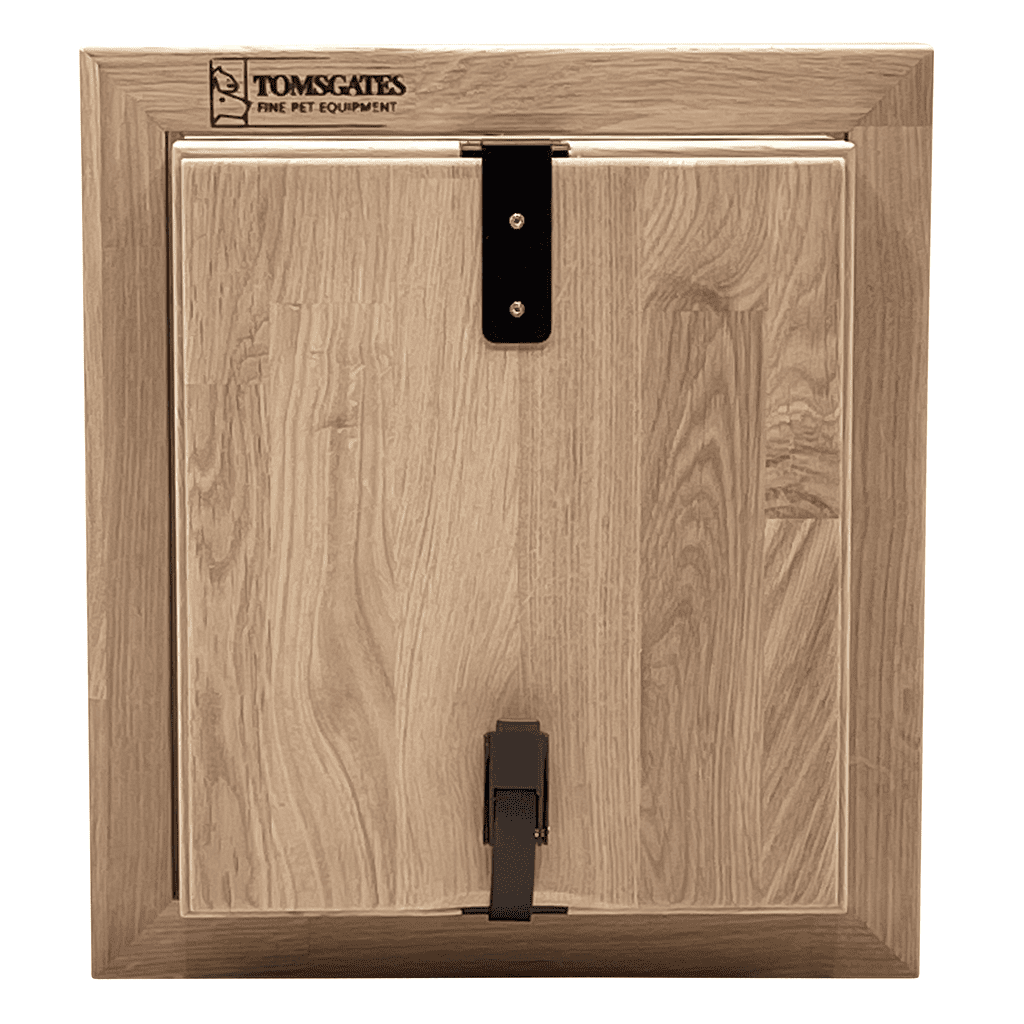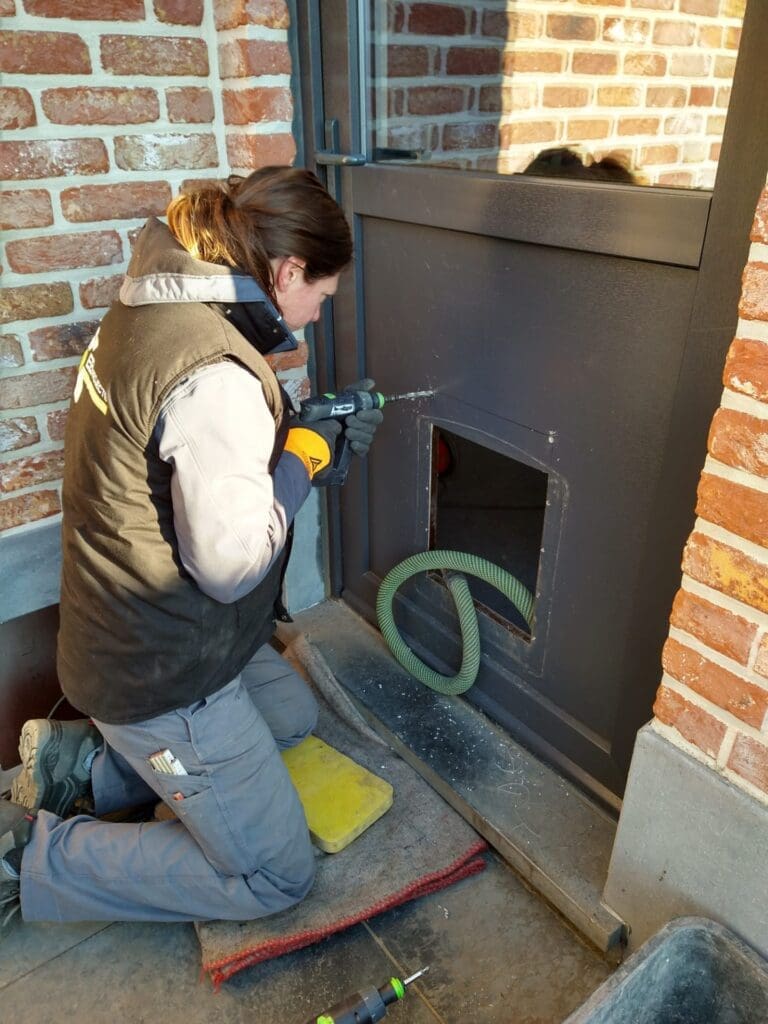 Installing it yourself or having that done?
Our dog flaps are easy to install yourself:
only two components: the door and a frame that slides onto it

a sturdy cardboard template to cut the hole to size

a video that explains everything nicely.
So if you think you can manage to make the hole, the installation is a fun DIY project!
Rather get it installed by a professional?
we install in Belgium, the Netherlands, the UK and California (US)

easy: when placing your order, you can order the installation along with it

Fixed price, no surprises!
We will contact you within two days of your order to arrange an appointment.