The reason why our pet doors do not make any clapping-noise is an example of well-considered material selection.
Read here why we choose wood, rubber, steel, …
Rubber & magnets …
for silence
When our neighbours from across the road ordered a pet door from us, we knew they would do their neighbours a favour: no more clapping noises during the night.
Our rubber flap closes onto rubber side profiles and at the bottom onto the wood. So there is nothing that can rattle. In the rubber flap we have sunk the magnets so that they too can't make any noise either.
But actually this rubber is not real rubber, because real rubber will tear and become misshapen over time. Together with specialists from the silicon industry, we developed a product that won't tear, which is very important for durability, especially for large dog doors! It will last for years.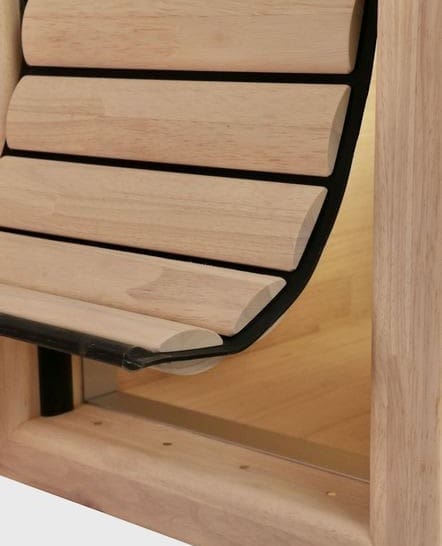 Aluminum & Steel …
for sturdiness
A pet door needs to be strong, very strong! If a flap tears, it is where it is attached to the frame. And there we use an aluminium system that we didn't come up with ourselves: it's the way the sail is attached to the mast of a sailing ship. I don't have to tell you that this is very durable.
We use steel in the locks of our closing doors. On the one hand to make sure that smart cats or sturdy dogs don't get the lock open themselves, but also for safety.
Wood …
beautiful in your home
Wood insulates very well against the cold: the flap does not feel cold in winter because it is covered on both sides with 1 cm thick slats. Because of the wooden slats, the flap always stays in shape. We are unique in this, which is why we have patents on it.
We have chosen wood because it looks much better than plastic. It is a widely used material in homes for windows and doors. To make sure it will last a long time, we use rubberwood. We also make our pet doors in oak, padouk, … but rubberwood is our beloved standard wood. It's the wood of "run down" rubber trees from responsible forestry. It is durable wood that lasts a long time, even in humid environments, especially when protected. We can oil it for you but you can also buy a natural version that you can finish with oil or paint yourself. It doesn't need much maintenance: just check the oiled versions annually and re-oil them if necessary.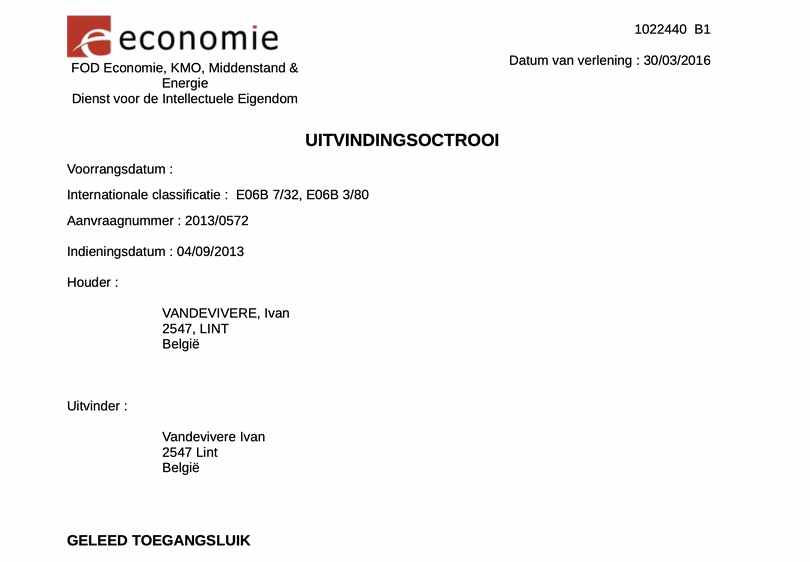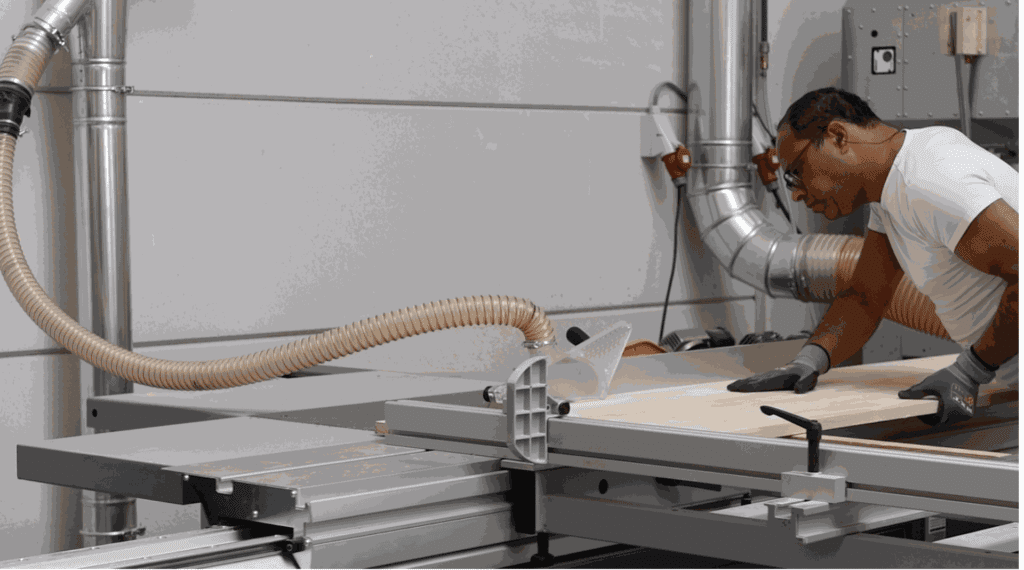 Professionals …
make something beautiful out of it
These materials are carefully made into a beautiful dog door or cat door by our craftsmen. We are pleased to give you an insight into our production unit in Aartselaar, Belgium.
The materials we have chosen for our pet doors are certainly not the materials you would expect for a dog or cat door. But still they are logical because these are the materials you also find in your home.